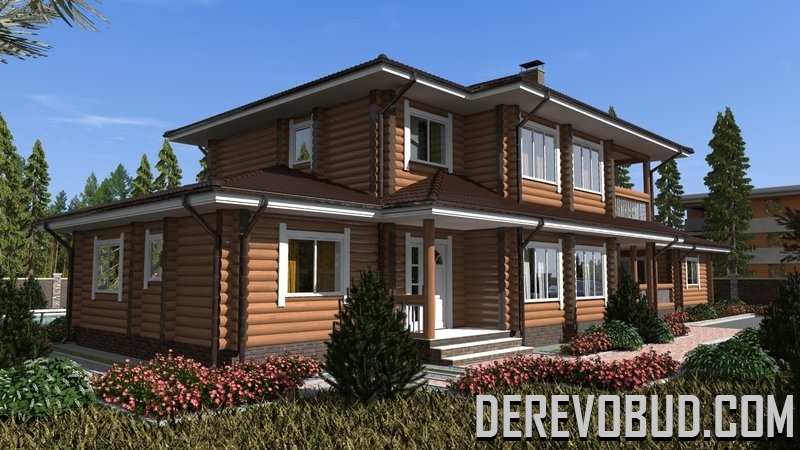 With the help of decorative finishes, you can give individuality to a wooden house, making it stand out from the rest of the buildings. Successful design solutions and ideas allow you to design a home to your liking and increase the comfort of living.
Country house owners fall into two categories: lovers of stone and wooden houses. The first believe that a country house should be like a fortress with solid walls and partitions. The latter do not want to live in a suburban interior, which resembles urban housing with concrete walls and appreciate the wooden finish. Modern timber is a very practical material that has many advantages.
The interior style of a country house should be uniform in order to create a feeling of comfort and ensure a pleasant stay. To give individuality to the interior of a country house, you can use colored translucent varnishes, which preserve the texture of the wood and highlight the interior walls. Outside, it is better to paint a wooden house with paint that contains an antiseptic and forms a dense, weather-resistant film. To liven up the façade, some of the wood elements need to be painted white.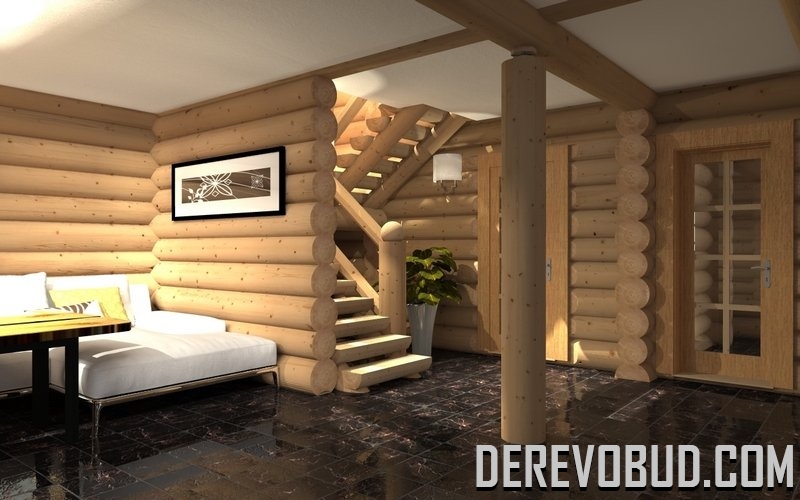 The following interesting technique is used for interior decoration of rooms. The premises on the ground floor are painted so that the common space through the doorways is visible in one finish, and from the inside, the wall with the door is painted in a different color. In the living room, it is better to tint the surface near the fireplace in a dark color so that the TV and other equipment do not stand out. If there are two rooms on the ground floor, then they can be separated by a sliding door, which will create a more private atmosphere.
Relatively small cottages can be visually expanded by giving up considerable space in the living room and hall on the ground floor. The kitchen can be combined with the dining room and open onto a spacious terrace. On the second floor, it is worthwhile to allocate small rooms (15 square meters) to all family members, and reserve a more spacious room (20 square meters) for the master bedroom.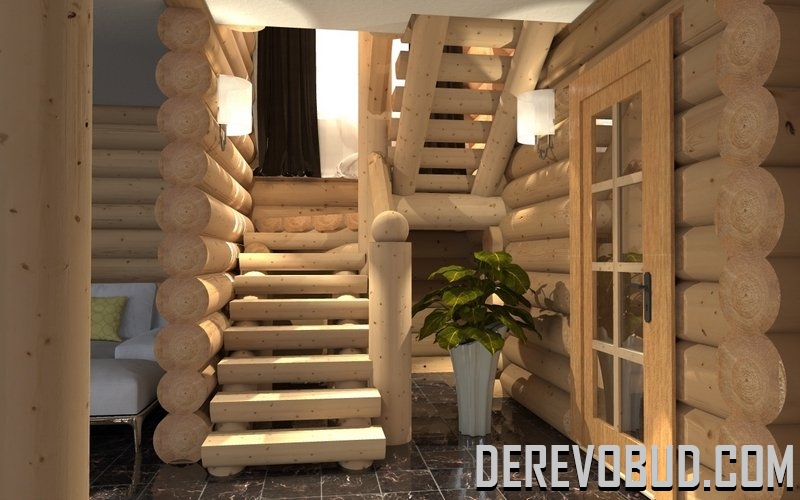 The staircase usually takes center stage in a suburban interior. Under it, you can install spacious shelves, drawers or create a small pantry for various household utensils. All engineering systems are best hidden in wall ducts or under a sub-floor. In a suburban wooden house, an important point is the laying of electrical cables. Pre-make a layout of the location of the sockets, so that later it would be convenient to use them.
To sum up, a country house made of wood is a great place to relax for the whole family. It seems simple to equip it, but you need to know many nuances. We advise you to seek professional help. Here are examples of our work.